Boston Mutual Life Insurance Company Named #80 on Boston Business Journal's List of Top Charitable Companies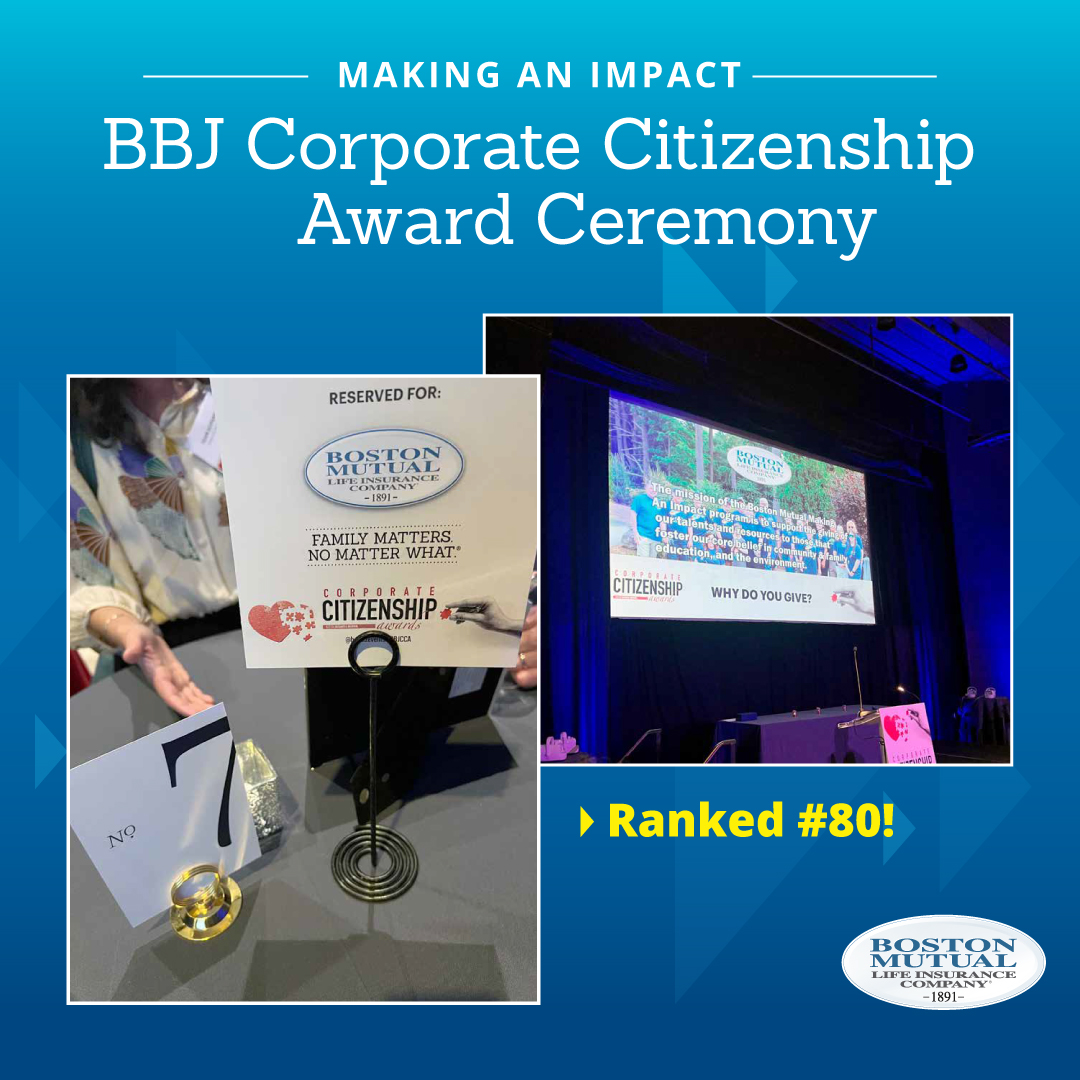 We were named one of the top charitable companies in Massachusetts by the Boston Business Journal for the 4th year in a row and last Thursday evening the BBJ held the awards ceremony to unveil the rankings.
We are thrilled to share that in our 4th year on the list, Boston Mutual Life Insurance has been named #80 out of 95 companies!
Thank you to all who have been part of our company's efforts to help worthy causes and those in need through the Making An Impact program. It's a great honor and a true testament to who we are and what we do as a mutual company.
Read more on our ranking here.
Learn more about how we make an impact below.